Financial
Based on your selections, using electricity instead of fossil fuel saves $0 per year.
Annual Fuel Costs
---
Switching to electricity will also allow you to generate Low Carbon Fuel Standard (LCFS) credits, which could generate $0 per year.
Estimated LCFS Revenues
For more on LCFS Credits, visit the LCFS calculator.
Electricity
To maximize BEV rate inputs, we have set your rate to Business Low Use EV, with a subscription level of 0 blocks. Check out the Business EV Rate Calculator to explore your options.
The total monthly cost would be $0, which includes the cost to recharge to full and the subscription charges.
BEV Cost Components
---
Every mile driven depletes the battery of electric vehicles. Over the course of a week, the vehicle batteries will follow the schedule below:
Weekly Battery Schedule
---
The site's electricity load will be the aggregate of all vehicles and their charging patterns, as shown for each weekday:
Site Load Profile (kWh)
---
Electricity rates are designed to encourage charging at certain hours. PG&E recently created the Business EV Rate with fleets in mind. To minimize costs, configure the vehicles to charge during the cheapest hours.
BEV Hourly Energy Charges
Vehicles
The selected vehicles and their corresponding details is shown below.
Vehicle Set Characteristics
Representative Image
Vehicle Range
Vehicle Battery Capacity
Equivalent Fossil Fuel MPG
Workdays
Typical Workday
Charging Windows
Emissions
While saving money, you will also be saving the environment.
Item
Diesel
Gasoline
LPG
Notes
Fossil Fuel Volume
0 gal
0 gal
0 gal
For each vehicle set, we applied each vehicle's mpg to the annual miles driven.
Fossil Fuel CO2 Emissions
22.38 lbs CO2 / gal
19.64 lbs CO2 / gal
13.5 lbs CO2 / gal
Source: U.S. Energy Information Administration
CO2 Emissions by Fossil Fuel
0 lbs
0 lbs
0 lbs
"Fossil Fuel Volume" * "CO2 Emissions In Lbs/Gal"
Total CO2 Emissions
0 lbs CO2
"Diesel CO2 Emissions" + "Gasoline CO2 Emissions"
Electricity Equivalent
0 MWh
The amount of electricity required to replace the selected fleet of fossil fuel vehicles one-to-one with electric vehicles.
PG&E Electricity CO2 Emissions
206 lbs/MWh
Source: PG&E (see page 121)
CO2 Emissions from EV charging
0 lbs CO 2
"Electricity Equivalent" * "PG&E Electricity CO2 Emissions"
CO2 Emissions Reduced
0 lbs CO2
"Total Emissions from Fossil Fuels" - "CO2 Emissions for Equivalent EVs"
CO2 to GHG conversion
1.00364
Conversion based on global warming potential of the primary greenhouse gases
GHG Emissions Reduced
0 lbs GHG
CO2 Emissions Reduced converted to GHG
GHG Emissions Reduced (Simplified)
0 tons GHG
A US ton is equivalent to 2,000 lbs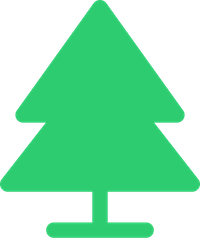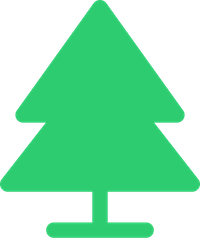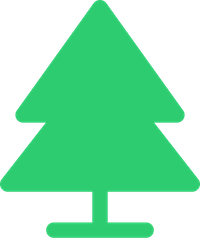 A tree absorbs 48 pounds of CO2 per year, which makes this configuration equivalent to planting 0 trees annually.